'Tis the season to celebrate new Aurorians with Alchemy Stars' Sands of Time event. In Tencent's mobile RPG, players can expect limited-time goodies as well as exciting events lined up throughout the season, with guaranteed recruits and brand new outfits to boot.
The Sands of Time event
"Though time may pass without end, the past and the future will always be in your hands." Bethlehem's words ring true in Alchemy Stars' Sands of Time event, where players can discover the tale of Bethlehem, the Queen of the North. The first part of the event is titled the Northland Journey, while the second part is called the Trial of the Aurora. Along with these, a special minigame will also let players score cool rewards by solving quizzes every day.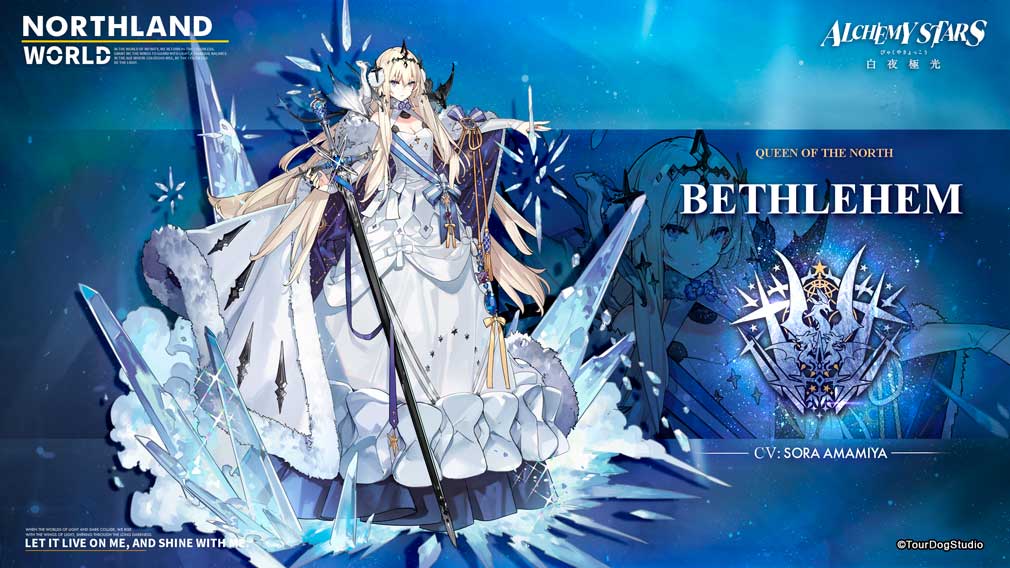 To unlock these events, players must clear Main Stage 1-16. Northland Journey and Aurorian Trial stages will run from December 23rd to January 10th, while the Trial of the Aurora will run from December 28th to January 10th. Meanwhile, Lake Mirror Codeword will run from January 4th to January 13th.
New Aurorians up for grabs
Apart from the new 6-Star Aurorian Bethlehem – who can only be obtained from the Queen of the North recruitment for a limited time – 5-star Aurorian Lola and her Solamber can be exchanged at the Cedar Market's event store. Also, logging into the game every day can reward Navigators with 5-Star Aurorian Robyn through the login bonus event.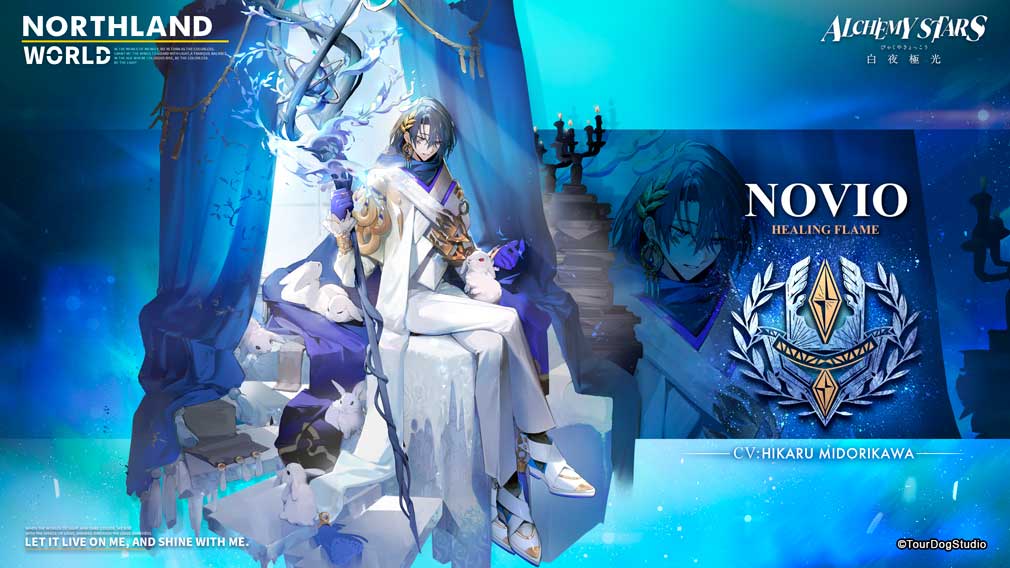 To help players with their roster of characters, the game has also introduced a new minimum guarantee mechanism. From the summons pool, Navigators will simply have to try to obtain the featured Aurorian – and fail two consecutive times. Afterwards, the next 6-star Aurorian acquired through this recruitment is guaranteed to be the featured 6-star Aurorian.
Other in-game goodies and events galore
To top it all off, there will be special gift packs up for grabs for the game's Half-Anniversary, as well as double drops from clearing stages in the Main Story and Resource stages from December 23rd to the 28th. New outfits are on sale in the in-game store for a limited time, which includes the 6-Star Aurorian Victoria – Mirror Mirror and the 6-Star Aurorian Gronru – Naughty or Nice outfits.
Don't want to miss out on all the celebrations? You can download Alchemy Stars on the iOS App Store or on the Google Play Store for Android devices. It's a free-to-play game with in-app purchases. You can also have a look at the official Twitter page to stay updated on all the latest developments.
Sponsored Content
This article is sponsored content written by TouchArcade and published on behalf of Tencent to promote the Sands of Time event in Alchemy Stars. For questions or comments, please email ads@toucharcade.com